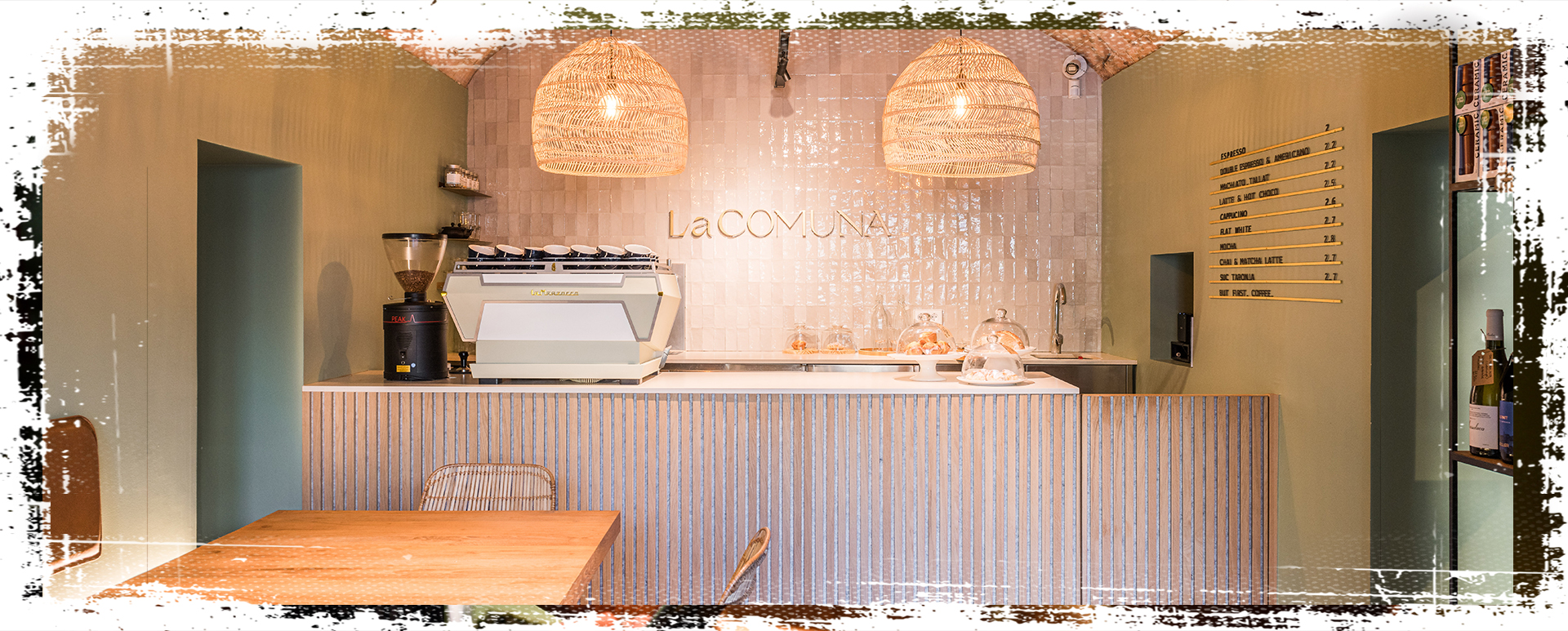 The SGRAIL HOMEBASE to fuel body and soul- La Comuna Café
There's a reason that Girona has become a mecca for endurance athletes. So as for Family Frodeno. The roads, trails and waters provide endless opportunities for exciting training grounds. However, we all know the best way to an athletes' heart is through our stomachs. For Emma and Jan, Girona was an open and shut case as soon as we discovered the local markets and producers who are as passionate about their food and drink as we are about sport. The pride in locally produced products is apparent in every vegetable grown, cheese produced, and wine bottled. We don't just want to buy local products. La Comuna was built upon a foundation of carefully curated local and ethically produced food that tastes damn good. La Comuna is the place to share stories, cultures, and moments at the table, so pull up a chair.
Open from 8h-17h
Speciality coffee, dine in or takeaway food available all day, every day. Kitchen closes 16h.
And if you ever will or want to come back to vistit GIRONA then GET A ROOM at La Comuna Residence
Nestled in a quiet street in the heart of Barri Vell or Old Town, Girona, La Comuna Residence sit at the intersection of old and new. As athletes who have travelled the world, they knew exactly what they wanted to incorporate into the residence. From the fully equipped kitchen areas, comfortable bedrooms, and modern amenities, our residence is guaranteed to maximise your enjoyment of Girona.